Aprovecha el descuento y vive HISTORY of ROCK en MADRID. Te dejará sin aliento
HISTORY of ROCK te ofrece un 10% de DESCUENTO al comprar ahora tus entradas anticipadas para MADRID los días 5, 8, 11 y 12 de abril de 2018.
¡Garantiza la fecha y hora en la que formarás parte de la historia!
Un nuevo espectáculo con  los verdaderos himnos del rock.
Con una espectacular puesta en escena, cantantes internacionales y una poderosa Rock Band.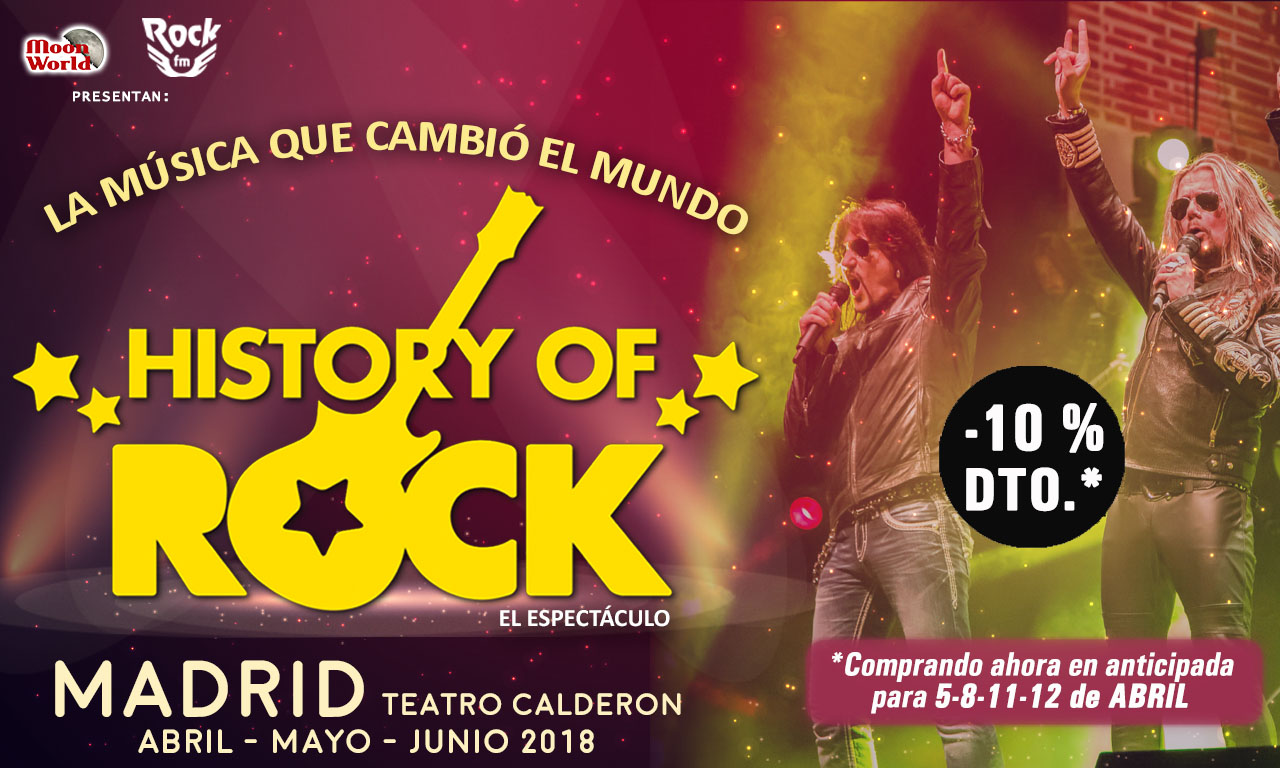 ENTRADAS  en:
Moon World Ticket  http://bit.ly/2oRDHAS  
Entradas .com http://bit.ly/2oRDHAS  
Butaca Oro http://bit.ly/2pxuawC
El Corte Inglés http://cort.as/wb8f
Ticket Master http://cort.as/wb8r
Halcón Viajes, Fnac y Carrefour
HISTORY of ROCK estará en el Teatro Calderón de la capital a partir del 5 de ABRIL 2018.
VIVE LA LEYENDA… TE DEJARA SIN ALIENTO