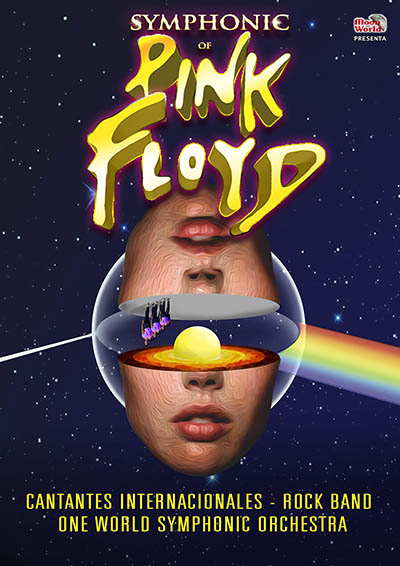 Dirección:
Plaza Julián Romea, s/n, 30001 Murcia
Symphonic of PINK FLOYD
Murcia - Teatro Romea
Venta de Entradas
Próximamente en:
Taquilla Teatro (968 35 51 70) (Martes a viernes: de 11 a 13,30 y de 17,30 a 20,30 h o inicio de función)
Precio: 42, 45 y 48 € (+ gastos de distribución)
Symphonic of PINK FLOYD, un espectáculo sorprendente y estremecedor, de los creadores de Symphonic Rhapsody of QUEEN.
Symphonic of PINK FLOYD, está interpretado por un elenco de extraordinarias y poderosas voces de primer nivel internacional que, acompañadas por la One World Symphonic Orchestra y una potente Rock Band formada por músicos internacionales que giran por todo el mundo con artistas como Simple Minds, George Michael, Chris Rea, Mike Oldfield, Rick Wakeman, Robin Beck, etc., se unen para continuar la leyenda, interpretando las obras y los éxitos más importantes de la banda de rock sinfónico más grande de la historia.
Déjate llevar … te estremecerá!
Más info de Symphonic of PINK FLOYD aquí