Symphonic Rhapsody of QUEEN confirma Lleida y Guadalajara
Symphonic Rhapsody of QUEEN confirma 2 ciudades más para 2018. LLEIDA y GUADALAJARA se suben al carro de Kind of Magic Tour.
El espectáculo en torno a Queen más grande de todos los tiempos, regresa con NUEVO SHOW, cambios y novedades que nos harán tocar el cielo y vivir una noche inolvidable.
Con cantantes internacionales, una impresionante Rock Band y la One World Symphonic Orchestra, que se vuelven a reunir para interpretar las obras de los británicos, fusionando clásico y rock de manera magistral, llevadas a un nivel que te emocionará y te robará el corazón.
Si nunca lo has visto, ¡Te atrapará! … si ya lo viviste, ¡Te volverá a enamorar!
  7 ENERO – LA NUCÍA, Auditori de la Mediterrània
12 ENERO – LA LÍNEA de la Concepción, Palacio de Congresos
14 ENERO – ALBACETE, Teatro Circo
19 ENERO – JAÉN, Teatro Infanta Leonor
20 ENERO – SEVILLA, Auditorio FIBES
21 ENERO – SEVILLA, Auditorio FIBES
27 ENERO – PALMA de MALLORCA, Auditorium de Palma
  2 FEBRERO – GIRONA, Auditori de Girona
  3 FEBRERO – HUESCA, Auditorio de Huesca
  4 FEBRERO – ALCOY, Teatre Calderón
  9 FEBRERO – LLEIDA, Teatre de la Llotja
11 FEBRERO – VALLADOLID, Auditorio Miguel Delibes
12 FEBRERO – MADRID, Nuevo Teatro Alcalá
16 FEBRERO – VALENCIA, Auditorio Palacio de Congresos
17 FEBRERO – GUADALAJARA, Teatro Buero Vallejo
18 FEBRERO – SAN SEBASTIÁN, Auditorio Kursaal
24 FEBRERO – PAMPLONA, Auditorio Baluarte
2 MARZO – VILLENA, Teatro Chapí
3 MARZO – ROQUETAS de MAR, Auditorio de Roquetas
4 MARZO – CARTAGENA, Auditorio El Batel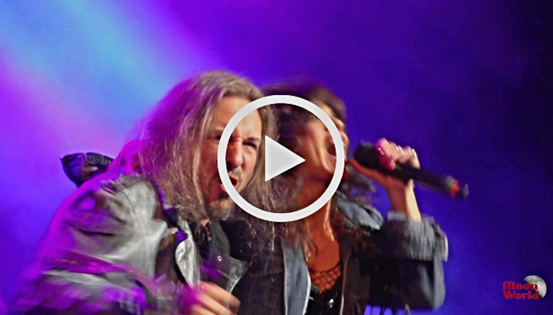 Más info del espectáculo aquí