Symphonic Rhapsody of QUEEN sigue ampliando gira
Symphonic Rhapsody of QUEEN sigue confirmando ciuades. VALLADOLID, LA NUCÍA y ALCOY también se han unido a "KIND of MAGIC Tour" para 2018. cuenta ya con 12 ciudades y seguimos trabajando duro para seguir ampliando la lista y llegar a más ciudades del país con una gira que os resultará inolvidable.
El espectáculo en torno a Queen más grande de todos los tiempos, regresa con un show totalmente nuevo, cambios y novedades que os arrancarán de la butaca.
Con cantantes internacionales, una impresionante Rock Band y la One World Symphonic Orchestra.
Estamos decididos a superar todo lo anterior, así que ¡¡preparaos!!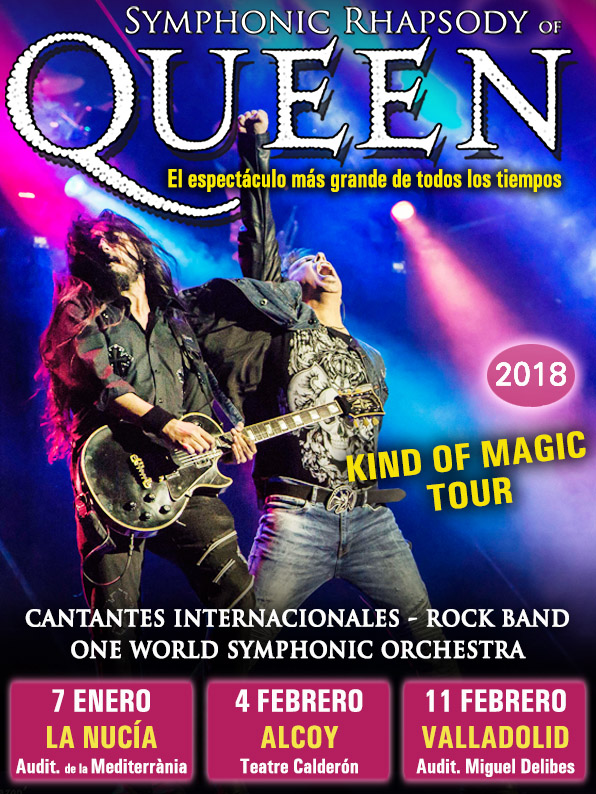 7 ENERO – LA NUCÍA, Auditori de la Mediterrània
12 ENERO – LA LÍNEA de la Concepción, Palacio de Congresos
14 ENERO – ALBACETE, Teatro Circo
19 ENERO – JAÉN, Teatro Infanta Leonor
20 ENERO – SEVILLA, Auditorio FIBES
21 ENERO – SEVILLA, Auditorio FIBES
27 ENERO – PALMA de MALLORCA, Auditorium de Palma
2 FEBRERO – GIRONA, Auditori de Girona
3 FEBRERO – HUESCA, Auditorio de Huesca
4 FEBRERO – ALCOY, Teatre Calderón
11 FEBRERO – VALLADOLID, Auditorio Miguel Delibes
12 FEBRERO – MADRID, Nuevo Teatro Alcalá
16 FEBRERO – VALENCIA, Auditorio Palacio de Congresos
24 FEBRERO – PAMPLONA, Auditorio Baluarte
3 MARZO – ROQUETAS de MAR, Auditorio de Roquetas
4 MARZO – CARTAGENA, Auditorio El Batel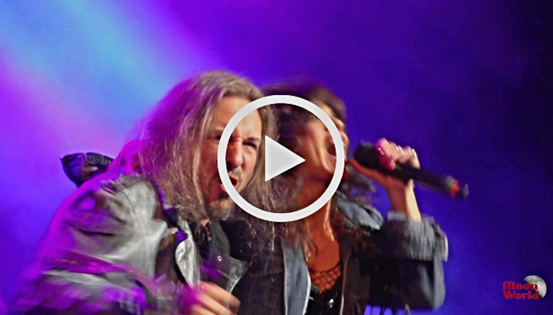 Más info del espectáculo aquí