Symphonic Rhapsody of QUEEN suma a PATRIK LUNDSTRÖM para 2018
Symphonic Rhapsody of QUEEN y su KIND of MAGIC Tour 2018.suman al sueco PATRIK LUNDSTRÖM para el plantel de solistas en 2018, a partir del 27 de enero.
A Patrik le avalan unos registros vocales sorprendentes y una fuerza innata sobre el escenario que no dejan indiferente a nadie.
Con más de 30 años de carrera a sus espaldas y seis discos altamente aclamados por el público y la prensa Sueca, Patrik Lundström gira cada año por todo el mundo y en especial por Europa, México y Estados Unidos.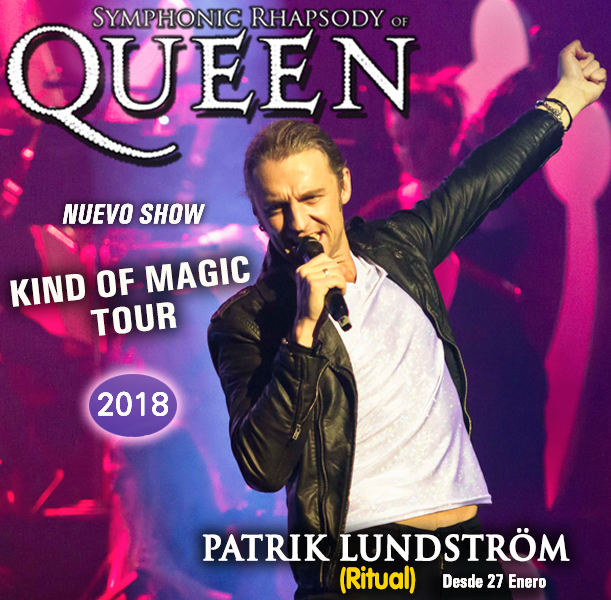 Symphonic Rhapsody of QUEEN regresa con NUEVO ESPECTÁCULO, muchos cambios y novedades que nos llevarán a lo más alto. Interpretado por un elenco de extraordinarias y poderosas voces de primer nivel internacional que, acompañadas por la One World Symphonic Orchestra y una impresionante Rock Band formada por músicos internacionales que han girado por todo el mundo con artistas como Simple Minds, George Michael, Chris Rea, Mike Oldfield, Rick Wakeman, Robin Beck, etc., se vuelven a reunir para interpretar los éxitos más importantes de la célebre banda inglesa.
El nuevo Tour que se llevará a cabo durante los meses de enero, febrero y marzo.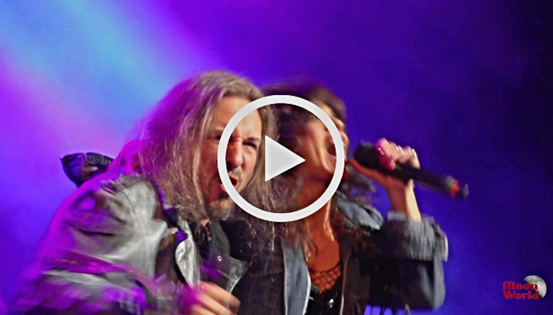 Consigue ya tu entrada… ¡¡Te vamos a hacer vibrar como nunca!!
Podrás encontrar información más detallada de las ciudades, puntos de venta, etc. en nuestra sección de Agenda
Más info del espectáculo aquí