Nuevas fechas Symphonic of PINK FLOYD 2017
Actualizamos listado de ciudades para Symphonic of PINK FLOYD, Tour 2017.
La nueva gira desplegará una majestuosa y colorida puesta en escena que no te dejará indiferente.
Una poderosa Rock Band, cantantes internacionales y la One World Symphonic Orchestra se volverán a unir para continuar la leyenda de la banda de rock sinfónico más grande de la historia.
Un espectáculo único que ¡te estremecerá!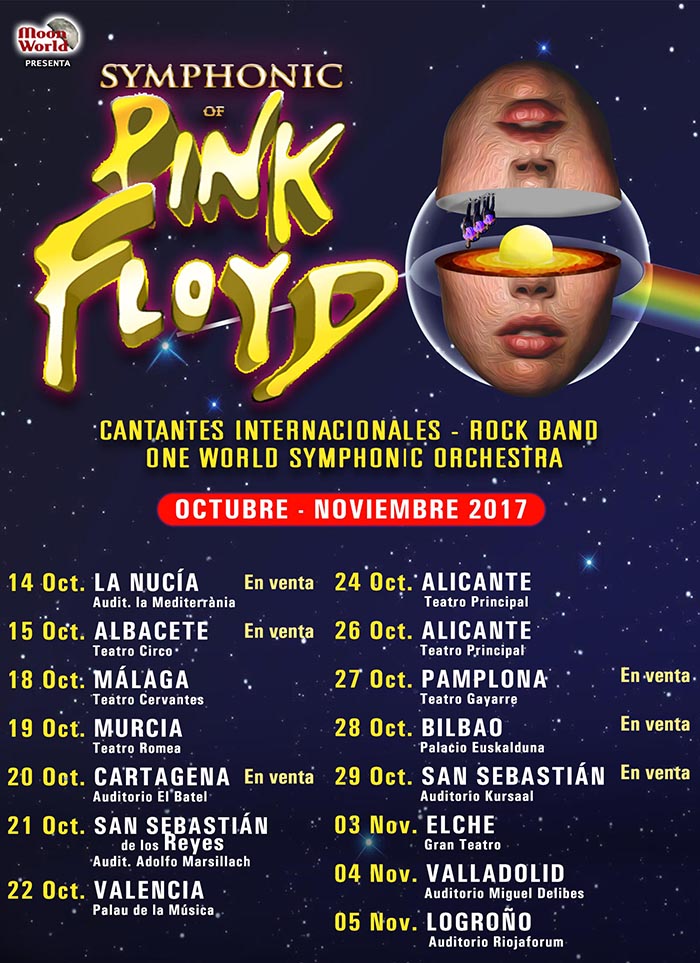 Muy pronto se pondrán todas las fechas a la venta. Podrás encontrar información más detallada de las ciudades, puntos de venta, etc. en nuestra sección de Agenda